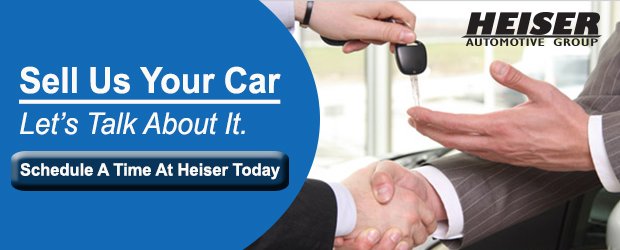 WHAT TO BRING WITH YOU TO SELL YOUR CAR TO HEISER
If you have any questions on what is needed, please contact Heiser before your visit. If you are missing any of the items below, we will still be able to guide you through the process and help make the arrangements you need to gather what's needed. Don't forget to contact your nearest Heiser store for an appointment to have your car appraised. Then, bring along:
    1.    -Your car's title or payoff information - all titleholders should plan to be present to complete the sale. Our check will be made payable to the name listed on the vehicle's title.
    2.    -Current registration - to confirm ownership.
    3.    -Valid state-issued photo ID - for all titleholders.
    4.    -All keys and remote(s) - if original keys/remotes are missing, it may result in your offer being adjusted.